DQN-Quality and Standardization Department

Scope of work:
1. Improve the internal quality management within LECM, establish and maintain the effectiveness of implementation of quality management system and management system for calibration /testing laboratory, coordinate with other departments / centers regarding the quality related issues.
2. Enhance the quality of the construction materials that used in Macau market, provide the service of product certifi cation and factory production control system certifi cation.
3. Formulate norm and quality control manual relating to building construction in Macau.
4. Provide the calibration services to the equipment used in laboratories of LECM or equipment from public/private sectors of Macau.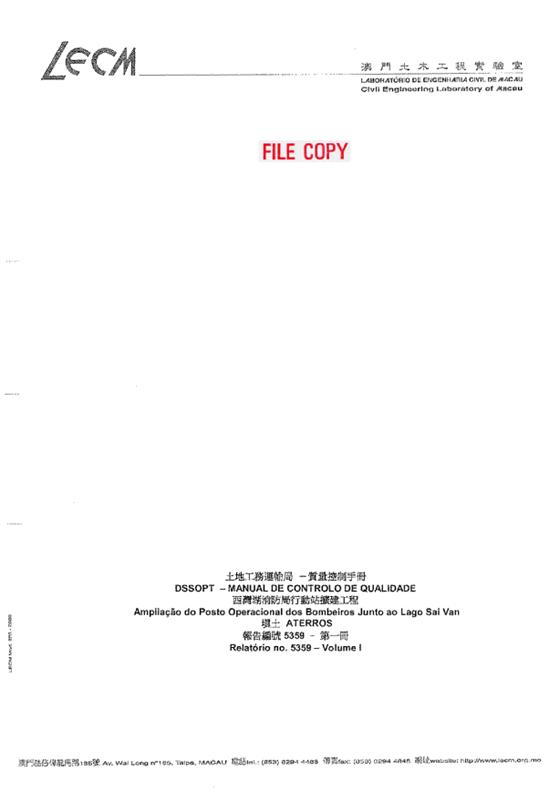 LECM established Quality Control Manual for public works (Sample)